Store News & Promotions
Details

Written by

Levi Miles

Category: Store News & Promotions
Hits: 1148
Now in its fourth year, International Tabletop Day is a celebration for all the fans of tabletop gaming: a single day where the whole world is brought together in a common purpose of spending time together and having fun.
Our wizards will be hosting several games throughout the day, showcasing the best the industry has to offer. Whether you're passionate about board games, like Ticket to Ride, or looking to dive into the dungeons of the Pathfinder Roleplaying Game, we'll have the perfect game ready for you to play.
Whether you plan on spending the whole day with us, or simply dropping by to play a single game, we look forward to rolling some dice with you. As a thank you, we are offering you 20% off MSRP on all TableTop-featured games and their expansions, as well as complimentary day's rental from our wide-ranging board game library! Purchases of $100 or more include a complimentary 'Big Whale' grab-bag chock full of goodies like a free game (yes, a free, fully fledged game, not an expansion), a Dragon's Dough card (ranging between $5 and $50 in value), and much more!
Take part in our Promotional Game Raffle to earn chances for an assortment of amazing prizes. Share a picture of yourself on the Throne of Games (It's BACK!), bring a friend, play some games: there are lots of ways to earn your raffle tickets! Be sure to stop in to learn them all.
For a more information on our ITTD events, check out the video below or see the 'Events' section of our website. Until then (April 30th), play more games!
Details

Written by

Niall St. John

Category: Store News & Promotions
Hits: 1270
This spring, Little Shop of Magic will be hosting a series of special events to highlight the variety of vehicles of war in the Warhammer 40,000 universe. Tank shock will give players a mix of event types so players of all types can find something they want to do.
Tank Shock will consist of a series of weekly hobby and organized play events, leading up to two main events - Parade Day & Mechanised Strike. Leading up to Parade Day, players will declare a number of unassembled Warhammer 40,000 miniatures as their ongoing project. Each player must have at least one vehicle (or large creature for those playing the Tyranids) included in their project. All other aspects of the player's project are at their discretion, though our wizards recommend one squad of infantry in addition to their vehicle. On Parade Day, players will put their projects on display, where our wizards, customers, and friends will select a project they feel is the best looking force.
During out Mechanised Strike event, players will display their dominance on the field of battle. The winners of their events not only gets bragging rights, but will receive an embossed certificate declaring their victory, as well as a set of vehicle tokens for Warhammer 40,000.
Leading up to Parade Day, we will host two Engines of War project work days, where players are encouraged to come in and work on their projects alongside other participants. Players should feel free to swap parts and seek advice from their fellow participants.
Each player who purchases the models for their project from us will receive an exclusive deal for this event - a Dragon's Dough card worth 20% of the cost of the miniatures bought in store for their project! The only catch is, the miniatures must be declared as part of a Tank Shock project when they are purchased, and they must be turned in for Parade Day.
The final event in the series is Mechanised Strike, where forces loyal to the Imperium will desperately battle against the renegade foundries to hold onto the forge world of Alastoris until reinforcements arrive. As the battle rages, Xenos and the vile forces of Chaos make planetfall, seizing the perceived opportunity, or forming pacts with the renegades on Alastoris.
Full details for each event can be found on our calendar of events:
Details

Written by

John Coviello

Category: Store News & Promotions
Hits: 1509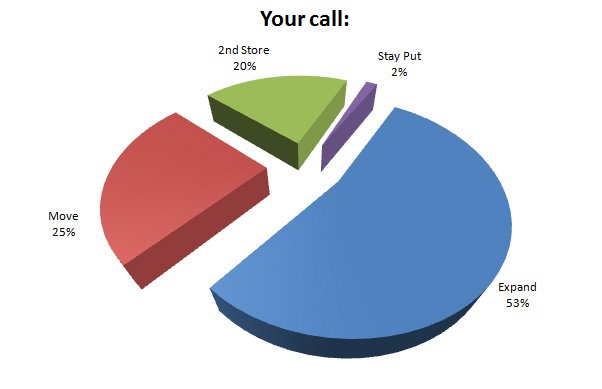 Special thanks everyone who entered our Charting a New Course Raffle: your responses were funny, insightful and overwhelmingly useful. If you're one of the lucky winners below, stop by the store to pick up your Dragon's Dough at your convinience.
Find out what's in store for the future of our shop in episode 7 of It Oozed From the Office!
Grand Prize Winners

Sarah Walters

Justin Goldberg

Runner Ups

Scott Anderson
Hallie Stringer
Additional Winners
Dann McNerney
Brandon Clapp
Matt Dunn
Fabian Hardy
Eric Camba
Jason Vaughn
Kain Wyatt
Alex Zoukas
Knyte lahuillier
Dasan Herriges-Sherman
Frank Reynolds
Alan Jerousek
Earl C. Hedges Jr
Noe Huerta
Joshua Almanza
Greg Valdov
Lonnie Combs
Mark Bellamy
Greg Grant
Rebecca Szczubiala
Details

Written by

C. Brooke Rutledge

Category: Store News & Promotions
Hits: 1273
Now you have seen Episode VII . . . . .
. . . . and so begins the arduous wait until Episode VIII.
Don't worry, we have lots of ways to fill your movie interium with ever more Star Wars!
Between December 18th and December 31st, show us your Star Wars Force Awakens movie stub and we'll give you 15% off MSRP to get started with Star Wars gaming.
This includes:
Star Wars X-Wing Original Starter Box
Star Wars X-Wing Force Awakens Starter Box
Star Wars Armada Starter Box
Star Wars Imperial Assault Base Set
Star Wars The Card Game Core Set
Star Wars Edge of the Empire Beginners Box
Star Wars Edge of the Empire Core Rulebook
Star Wars Age of Rebellion Beginners Box
Star Wars Age of Rebellion Core Rulebook
Star Wars Force and Destiny Beginners Box
Star Wars Force and Destiny Core Rulebook
Details

Written by

John Coviello

Category: Store News & Promotions
Hits: 10394
As a part of our ongoing holiday traditions, the Little Shop of Magic partners every year with the United States Marine Corps in the annual Toys for Tots toy drive.

From November 25th to December 9th, our Wizards will donate a new toy to the Toys for Tots Foundation for each $100 transaction (or more) that our customers complete in our store.
If you're not planning on spending $100 on your toys this year, but you would still like to help, we will also be accepting donations of new, unwrapped toys at our brick-and-mortar location during those dates.

On behalf of our Wizards and the Marine Corps, we thank you in advance for your generosity.