Upcoming Releases
Details

Written by

John Coviello

Category: Upcoming Releases
Hits: 142
LED-00007 - Vast: The Haunted Hallways
MSRP $75.00
Vex your opponents with the Shadow Paladin, a damned monster shackled by misfortune, who works to contort the rooms of the Manor into a labyrinth of his own design. Follow the adventures of the Armored Knight as she ventures once again to fight new foes.

Two new roles the Shadow Paladin and Armored Knight. New skeletons with unique powers and gear, nearly doubling their strategic options. Over forty detailed plastic miniatures including force walls, treasures, eggs and webs. Cross-Compatibility rules for using each role in Vast: The Crystal Caverns.

Vast: The Haunted Hallways is an expansion: a copy of Vast: The Mysterious Manor is required to play.
Details

Written by

Stephen Parker

Category: Upcoming Releases
Hits: 321
GAW-111-17: Warcry - Monsters & Mercenaries Expansion
MSRP: $25.00
Harness savage beasts and powerful allies in Monsters & Mercenaries – an expansion for Warcry that gives you even more choice when building your warband. In this book, you'll find loads of new content for every warband. Fight deadly challenge battles in your campaigns to master the might of Chimeras, Ghorgons and other towering terrors, master new fated quests or recruit a number of mercenary champions to your warband, each with new abilities to give you the edge in your skirmish battles.
Details

Written by

John Coviello

Category: Upcoming Releases
Hits: 237
Throne of Eldraine is a top-down fairy tale world with elements of Arthurian mythology, which Wizards described as "Camelot meets Grimm's fairy tales."
A top-down design means that Wizards began with a world concept, in this case fairy tales, and designed the cards and mechanics around that idea.This is evident in many of the preview images, which evoke tropes from classics fairy tales like Snow White, the Little Mermaid, and the Gingerbread Man.
Where the plane of Innistrad took a look at classic horror stories like Frankenstein and Dracula, and Lorwyn took a look at classic fairy tale creature tribes like fairies, giants, goblins, and elves,

Eldraine is going to directly tackle some of the beloved stories, in ways less Disney and more Shadowmoor. A dark, or perhaps a more traditional, look at fairy tales, combined with a world similar to that of Arthurian legend.

The release date for Throne of Eldraine is Oct. 4 with our pre-release events taking place on Sept. 28 and 29.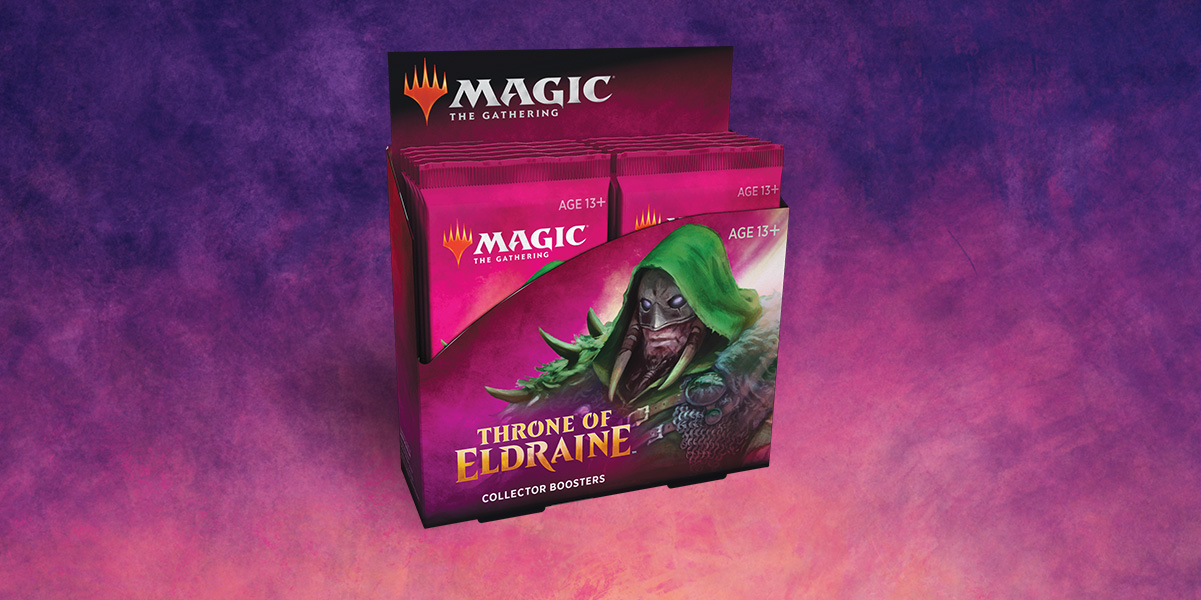 Magic: the Gathering - Throne of Eldrain Collector Boosters
Explore the fantastical world of Eldraine with premium boosters featuring only the set's most desireable cards. 15 card booster packs containing 3 special Frame Cards,1 rare/mythic rare borderless Frame Card, and more! Each pack also includes 1 card not available in any traditional boosters!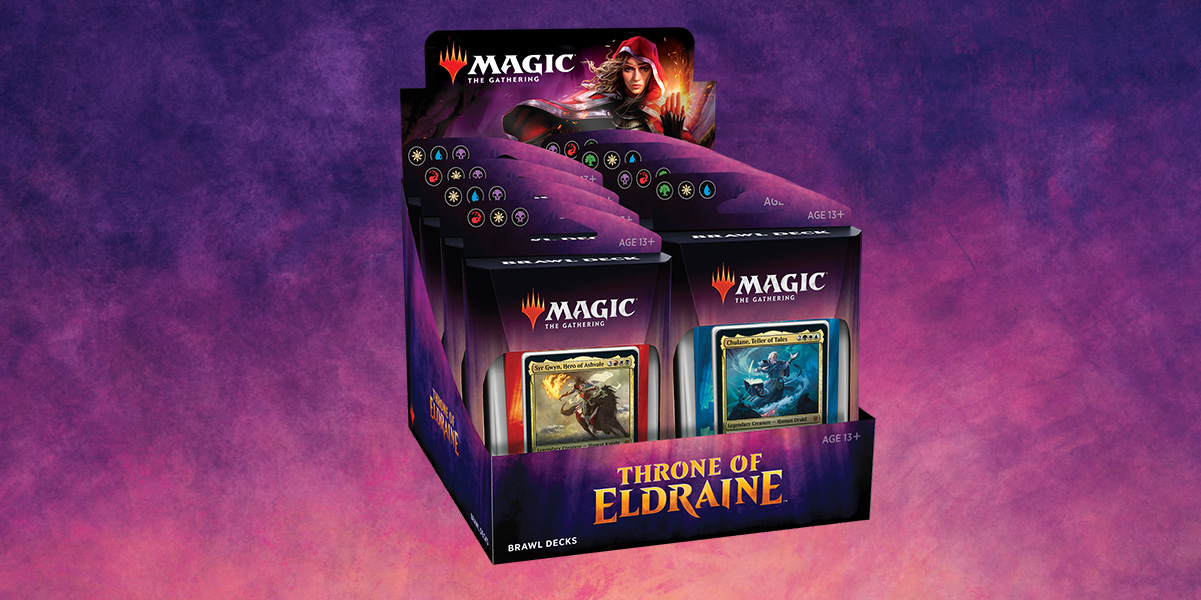 Magic: the Gathering - Throne of Eldrain Brawl Decks
Jump into battle against multiple opponents with these pick-up-and-play decks designed for the Brawl format. 60 card decks include 1 commander and 7 cards found only in brawl decks! Ask our Wizards to pre-order your Commander today:
Gwyn, Hero of Ashenvale
Chulane, Teller of Tales
Alela, Artful Provocateur
Korvold, Fae-Cursed King
Details

Written by

John Coviello

Category: Upcoming Releases
Hits: 126
GLY-UTEGRE - Ultra Tiny Epic Galaxies
MSRP $15.00
Ultra Tiny Epic Galaxies is an epic game of dice rolling and Space Exploration. Ultra Tiny Epic Galaxies utilizes dice for action selection as players grow their individual colonies and send ship emissaries out to either colonize planets or to utilize their resources/special abilities. With 40 unique planets and award winning solo play, this game is a can't miss!
GLY-UTEKRE - Ultra Tiny Epic Kingdoms
MSRP $15.00
In Ultra Tiny Epic Kingdoms, a 4x fantasy game in a pocket-size package, each player starts with a unique faction with a unique ability and a small territory. In the game, players collect resources, explore other territories, battle each other, research magic, and work to build a great tower to protect their realm.