Throne of Eldraine is a top-down fairy tale world with elements of Arthurian mythology, which Wizards described as "Camelot meets Grimm's fairy tales."
A top-down design means that Wizards began with a world concept, in this case fairy tales, and designed the cards and mechanics around that idea.This is evident in many of the preview images, which evoke tropes from classics fairy tales like Snow White, the Little Mermaid, and the Gingerbread Man.
Where the plane of Innistrad took a look at classic horror stories like Frankenstein and Dracula, and Lorwyn took a look at classic fairy tale creature tribes like fairies, giants, goblins, and elves,

Eldraine is going to directly tackle some of the beloved stories, in ways less Disney and more Shadowmoor. A dark, or perhaps a more traditional, look at fairy tales, combined with a world similar to that of Arthurian legend.

The release date for Throne of Eldraine is Oct. 4 with our pre-release events taking place on Sept. 28 and 29.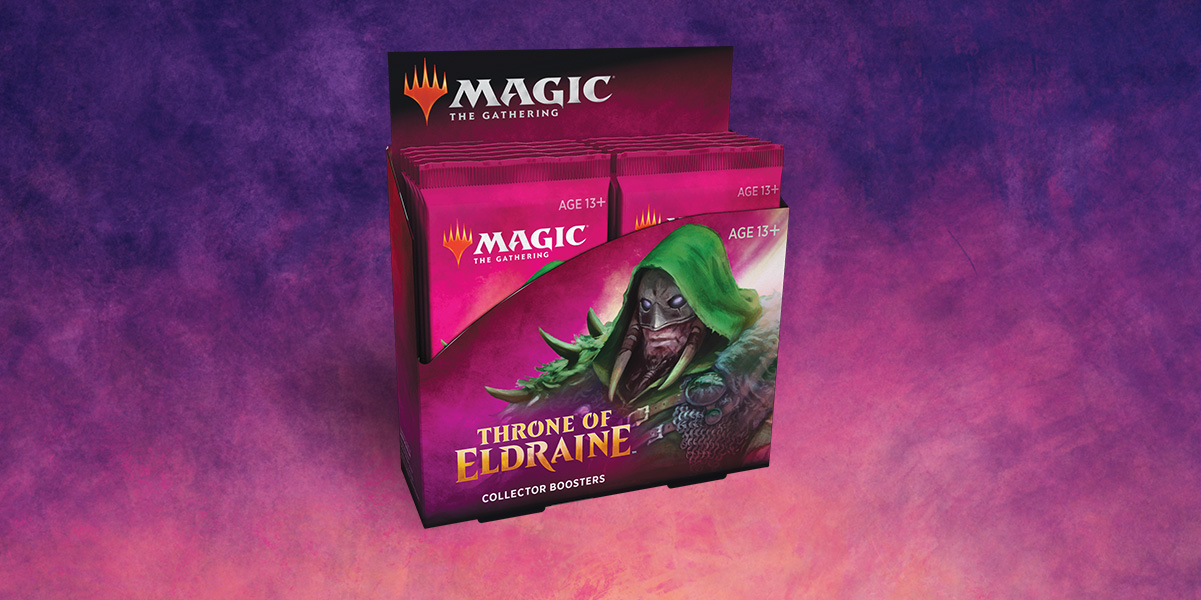 Magic: the Gathering - Throne of Eldrain Collector Boosters
Explore the fantastical world of Eldraine with premium boosters featuring only the set's most desireable cards. 15 card booster packs containing 3 special Frame Cards,1 rare/mythic rare borderless Frame Card, and more! Each pack also includes 1 card not available in any traditional boosters!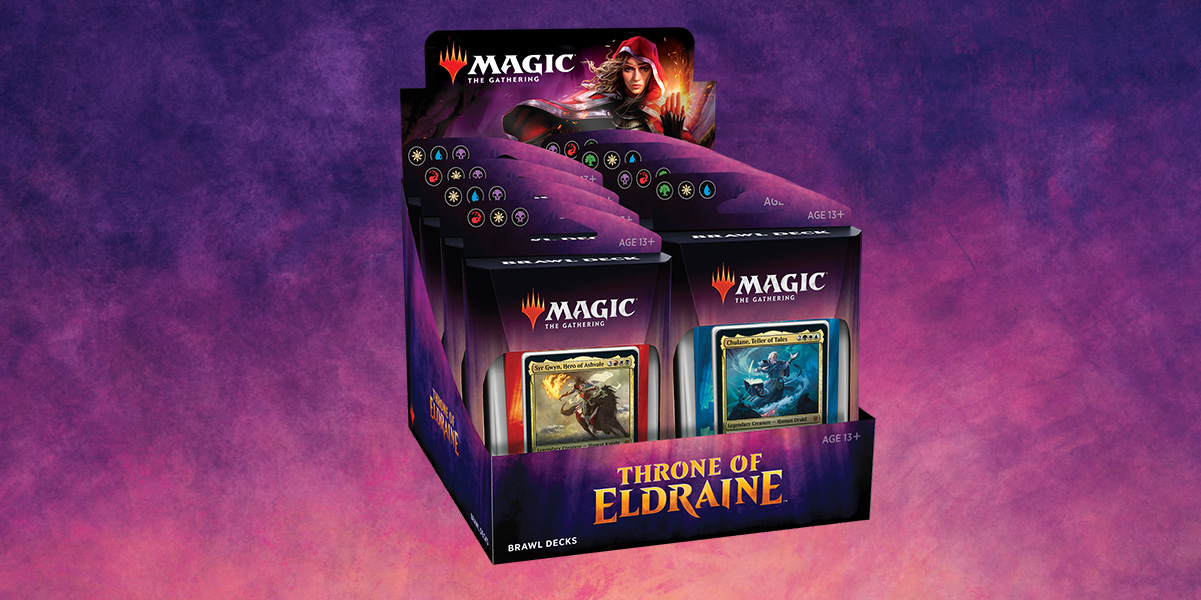 Magic: the Gathering - Throne of Eldrain Brawl Decks
Jump into battle against multiple opponents with these pick-up-and-play decks designed for the Brawl format. 60 card decks include 1 commander and 7 cards found only in brawl decks! Ask our Wizards to pre-order your Commander today:
Gwyn, Hero of Ashenvale
Chulane, Teller of Tales
Alela, Artful Provocateur
Korvold, Fae-Cursed King