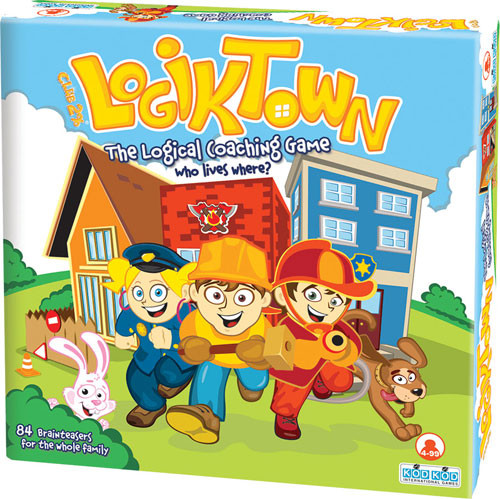 ASM LGTN01 - Logiktown
MSRP $24.99
Help people and pets find their homes. Who lives together? In which house? Who are their neighbors?
Each puzzle has only one solution. The puzzles can be solved using hints that are made up of 7 symbols. But remember - no two people or pets can live in the same house!
Logiktown is an easy-to-follow brain teaser that will help your kids develop their thinking skills. A multi-challge game with over 80 puzzle cards in different levels of difficulty.
Contents:
84 Cards
5 Plastic Houses
10 Plastic Figures (5 People & 5 Pets)
1 Game Manual